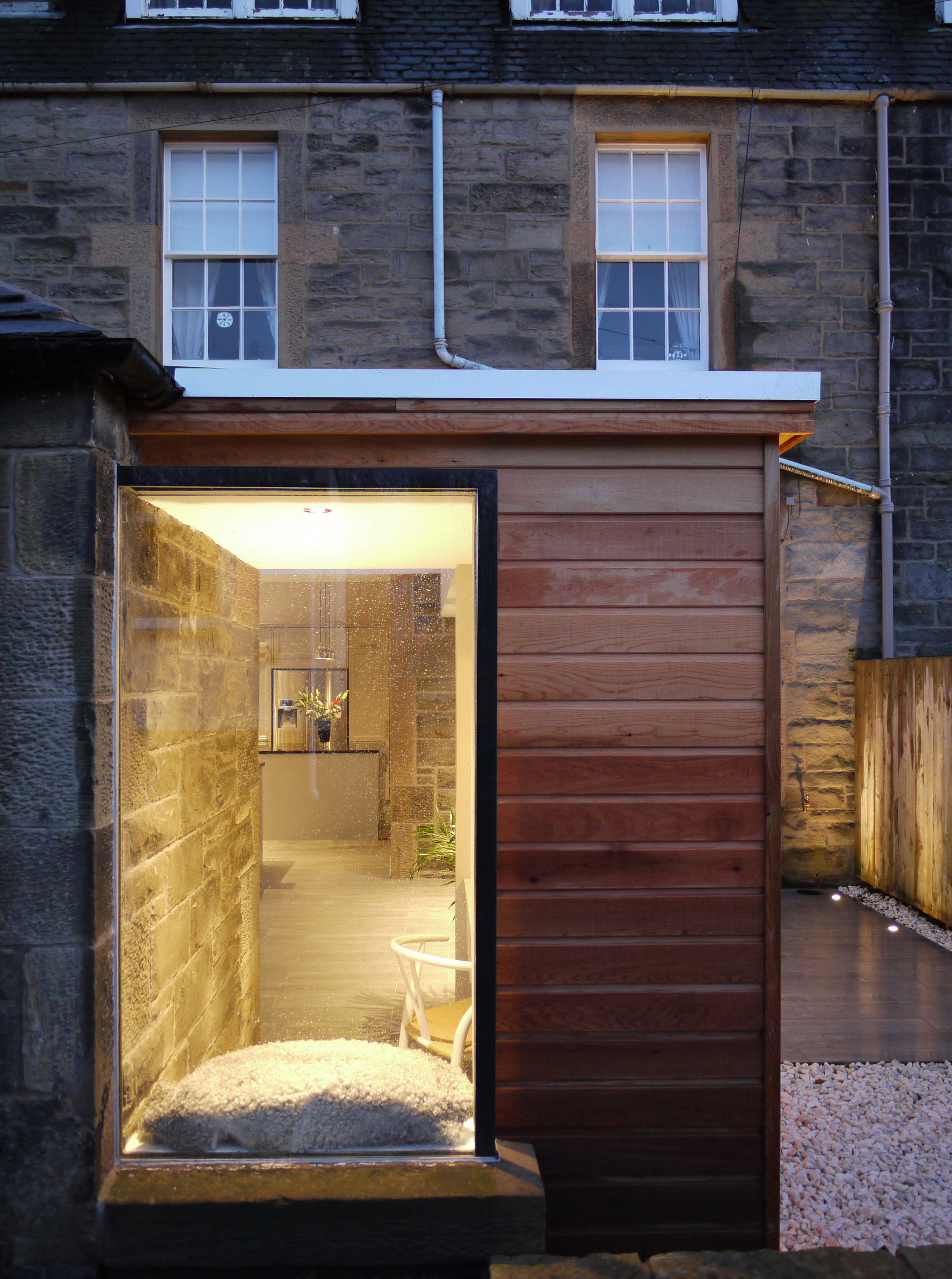 Comely Bank
"cloudscape"
In response to our client's brief for an open plan space for their family to cook, eat and live in we have linked the existing kitchen and dining room together and expanded out into the single storey service off-shoot at the rear of the property. The garden is on the north side of the house so we identified that the only opportunity to collect direct sunlight was from the west – late afternoon and evening light with the warm hues of the setting sun. This generated the large rooflight projecting from the slope of sloping off-shoot roof orientated along the back of the Edwardian terrace. The rooflight is positioned axially on a 5 section sliding folding door that extends the living space out onto a paved terrace that is separated from the main, raised garden by a series of stepping stone through a river pebble bed.
The ceramic floor finish extends out onto the terrace and is lit to coordinate the interior space with the external 'room'. The project also had to incorporate the day to day activities of the house including laundry room, cloakroom and study space all tightly planned into the end of the service outshoot with the study creating a visibly transparent end to the room allowing glimpsed views out to the garden.
The project takes advantage of innovative modern materials and adhesives that allow large areas of frameless glazing to be formed without the risk of construction failure.
Architect: David Blaikie Architects Structural Engineer: McColl Associates Interior Design: Client Main Contractor: Attadale Construction Specialist Glass: Glass Age Ltd Photography: David Blaikie